Email testing is the practice of reviewing your emails and testing them before you hit the Send button. Using email testing tools to help you test your emails is necessary these days.
You probably know to check for the obvious – like spelling mistakes. Many other imperative elements should also be given attention.
To ensure your emails look perfect, reach your audience, and land in the inbox, there are lots of email testing tools available. In this blog post, we've put together a list testing tools that will help you:
● Preview email rendering
● Verify your email addresses
● Check your email deliverability
Email Deliverability Tools
What's email deliverability? The ability to land emails into subscribers' inboxes. There are several items you can monitor – like opens, clicks, and blocks. You may be reading this and asking, what are blocks? JangoMail offers transparency in reporting by showing blocks in our email sending reports. Blocks happen when the receiving server refuses to accept the delivery of the email. ISPs and email servers will report back a denial message, and we show that in our reporting. To gain more in-depth knowledge on email deliverability, the following tools help:
1. SpamAssassin Score
SpamAssassin is an anti-spam tool that helps filter unwanted email messages. If you're a JangoMail user, our email marketing software automatically scores every campaign you send to give you an idea of where you stand with SpamAssassin. A score over 5 is generally indicative of being considered spam.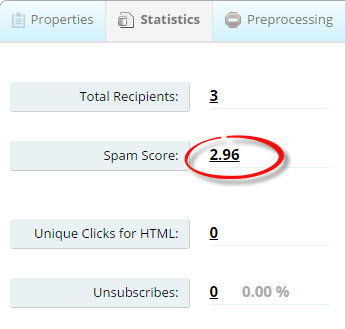 2. Mail-tester
Mail-tester is a free tool (up to a daily limit) that allows you to test the spammyness of your emails. Score 10/10 for a perfect score.

3. Glock Apps
Glock Apps offers inbox delivery insight, IP reputation monitoring, DMARC analytics, and more. They do offer a limited-feature, free plan and then plans start at $79/month. If you're looking for their Inbox Insight-only, it starts at $45/month.
4. MXToolBox
This site offers several tools, including free DNS checks for SPF, DKIM, and more. Paid plans allow you to monitor your email deliverability, blacklists, and IP reputation.

5. EmailStuff
This site is a free online set of tools that helps lookup DNS records, like SPF, DKIM, DMARC, and more. It's a favorite of the JangoMail Support Team when working with customers to check delivery setup with respect to DNS records (SPF, DKIM, DMARC and tracking). MxToolBox also works for checking DNS records.
Spell Check, Grammar, & Links

6. Grammarly
Grammarly is a free tool that you can use in your browser as an extension or download to your desktop. It helps you proofread your writing, including spellcheck, grammar mistakes, and more. Upgrade to a paid version to use more powerful writing-assistance features. Do not include the Grammarly formatted HTML content in your message as that will cause your message size to skyrocket.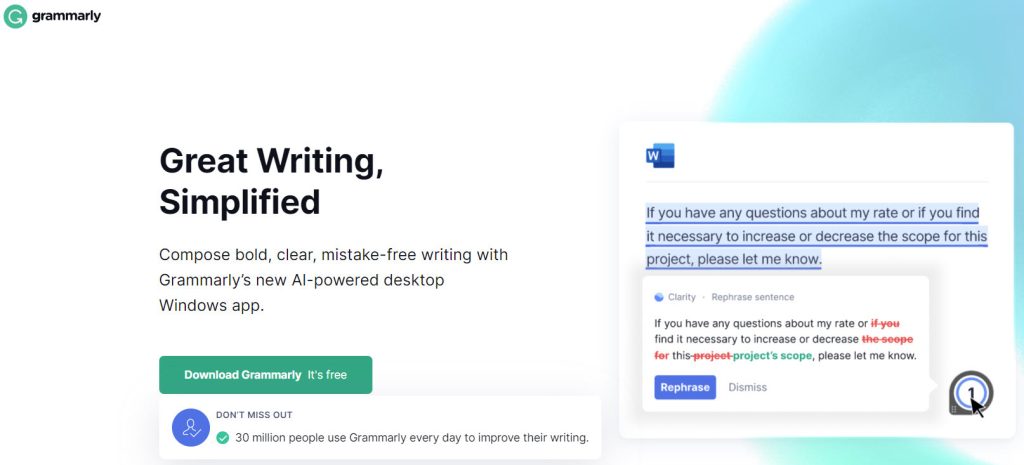 7. Subjectline.com
Subjectline.com allows you to test your actual subject line for content, length, and more. It will rate your subject line out of a possible score of 100.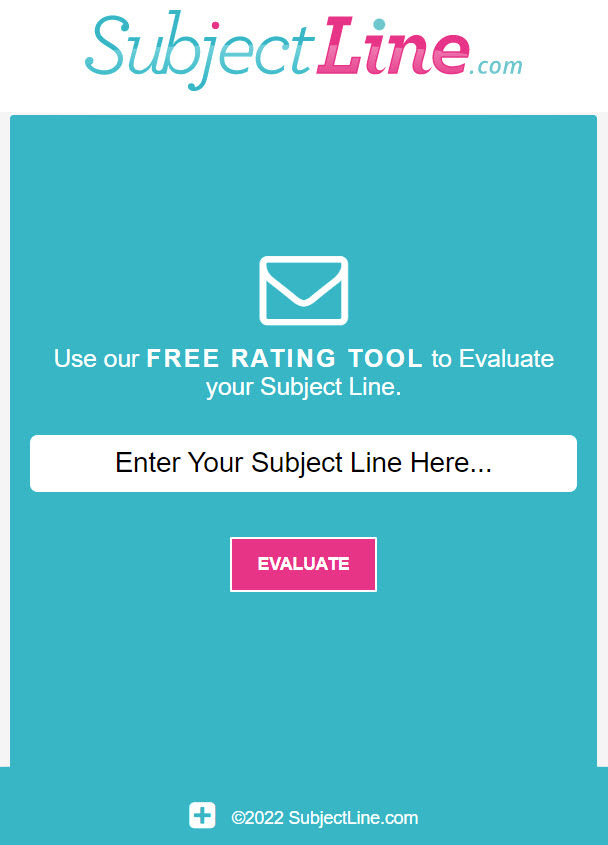 8. GMass
GMass offers a free link checker that allows you to paste your HTML and quickly preview links.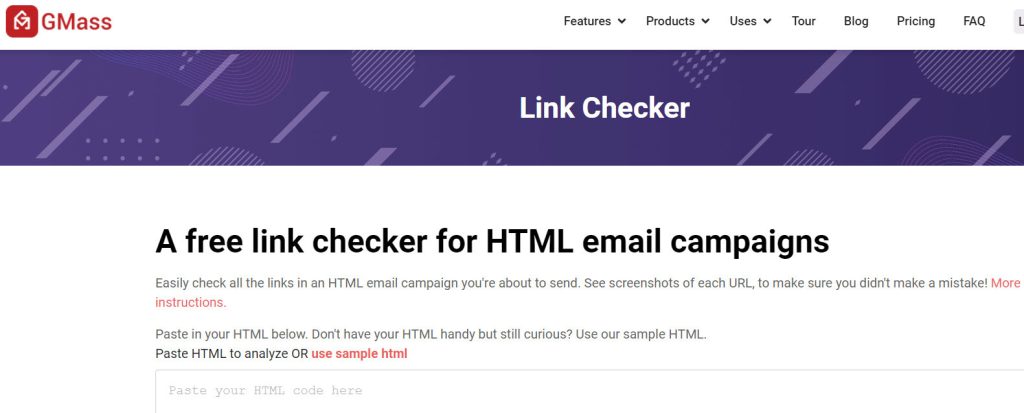 Message Design and Inbox Rendering Tools

No matter how you create and design your emails, it's essential to test your email to see how it renders in various email clients – mobile and desktop. What you see may not be what you get in any message editor. Email clients can cause emails to appear differently, including possible missing images, fonts not rendering, or margins not rendered.
9. PutsMail
PutsMail is a free testing tool by Litmus, which allows you to test how your email looks in 50+ email clients.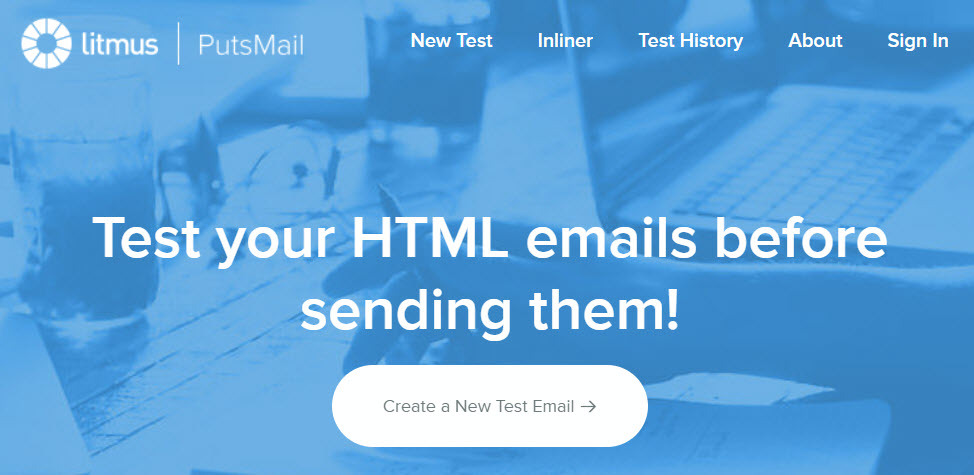 Litmus starts at $99/month and offers email previews beyond 50+ email clients, and many more powerful HTML-email testing features.
List Hygiene

There are several email and list validation services available to help you hygiene and validate your lists. It's important to keep clean lists, which ultimately affect your email deliverability and open and click stats.
10. JangoMail
JangoMail partners with top email validation vendors to provide you with list and email validation built inside our email marketing software, at a great price.
Contact us to get your list validated – or if you're already a customer you can get started now by using our email validation API.
Summary

To provide your recipients and customers with the best possible experience in your email communications, it's essential that you test, test and test your emails. You don't want to just prevent bad outcomes, but also give your recipients reasons for higher engagement.
We hope this list has given you some tools for your email marketing tool belt that you may have not known about.
If you have some favorite tools that we're missing on this list, contact us to let us know!