Our simplified dashboard lays all of the features out for quick access.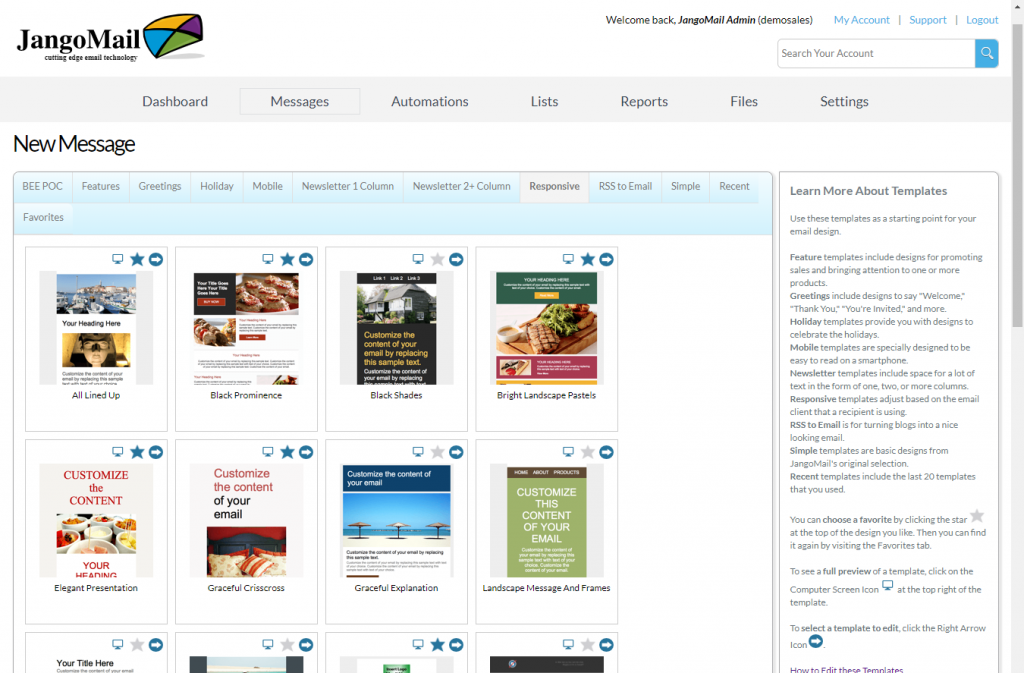 Use any of our 150+ templates with new templates being added regularly, use your template, or start from scratch. JangoMail gives you unparalleled flexibility to create the message you want your recipients to see. Our HTML editor makes the job easy.
See all of your campaigns in a single location and choose what to do next.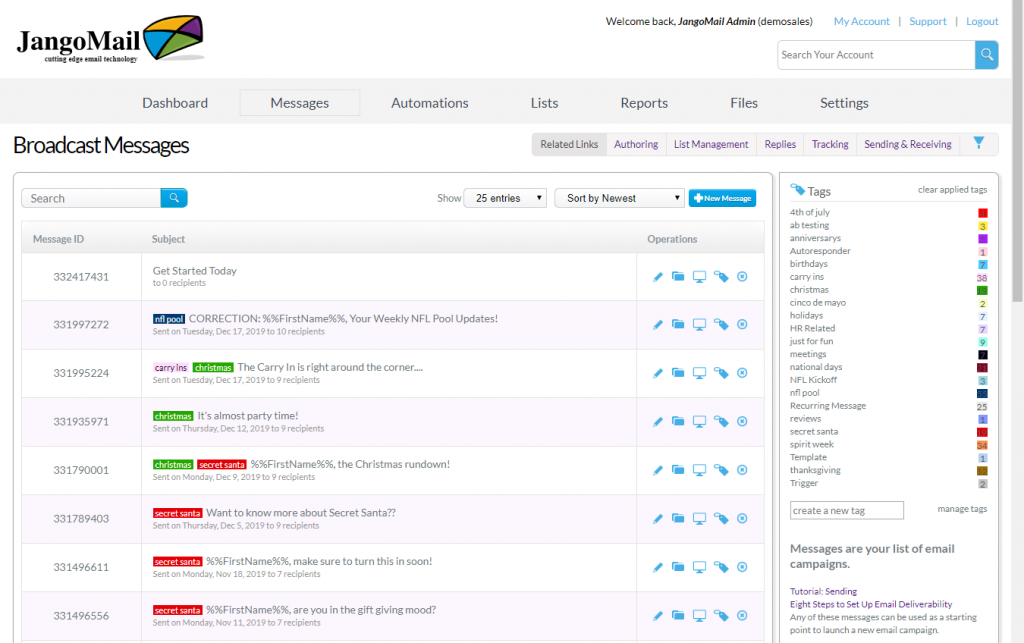 Send using Automation, Auto-responders, A/B testing, recurring messages, triggers, and more. JangoMail can do it all with ease.
Get your assets organized! See your files and select or edit your files with ease. Tag emails to categorize them with categories you define.