JangoMail is pleased to announce the release of several new features
We've made several usability enhancements in the JangoMail user interface. Lists, Files, and Reports have had some work done to provide a better user experience.
Let's start with one of the most useful!
Files Display and Management
If you've ever worked inside of WordPress, being able to see thumbnails of images in your media library is quite convenient for lots of reasons. With that idea in mind, when you go into Files now (which for the most part are our hosted images feature, but you can also include other file types), you will see thumbnail renderings of your images. Additionally, there is a new checkbox selection (plus a page-level "select all" option) where you can delete more than one file at a time.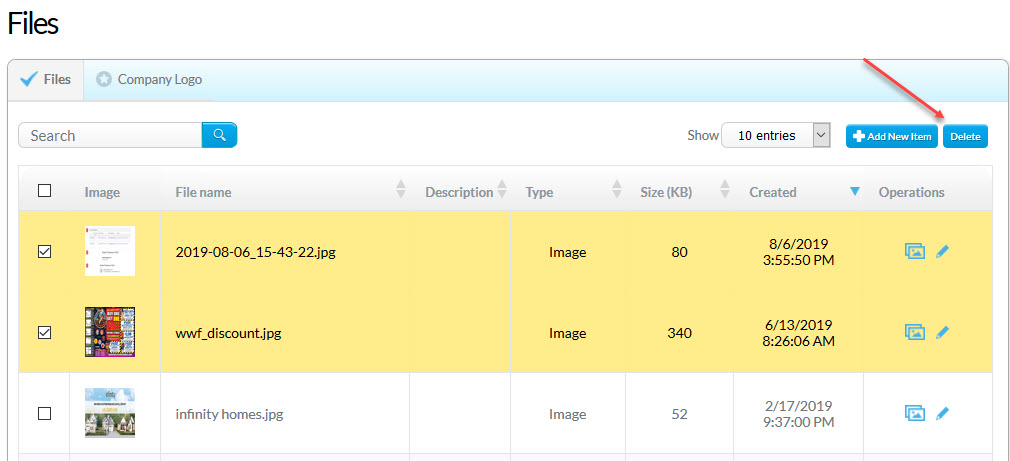 Click on an image to view details or add/edit its description (or use the pencil icon as from before). We now show the image dimensions along with a copy to clipboard link.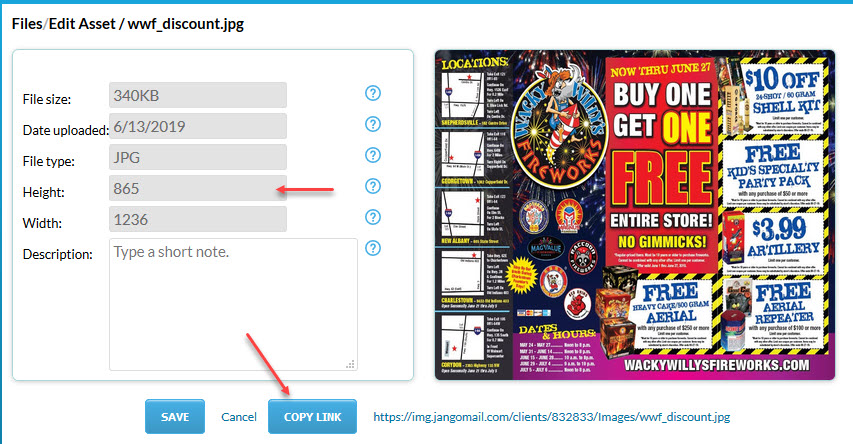 List Management
Lots of new functionality here to make your list management a lot more convenient. When you want to delete multiple lists – say goodbye to the repeated point and click and click drill. We added checkboxes for deletion along with a page-level "select all" check box similar to what's in Files.

You can now save a list as a template, similar to what you can do with a message. It's a lot like copying a list, but with the IsTemplate setting, you can see the list in a template selection list of values versus having to remember which list (or lists) you were using for this purpose. You can also enable/disable the option for a list within the list settings. For example, if you want to mark an existing list as a template, go into the list settings and mark the list as such.
We've also expanded options during the list creation process. You can add up to 10 additional fields and name them then and there, plus use several common fields via a checkbox selection.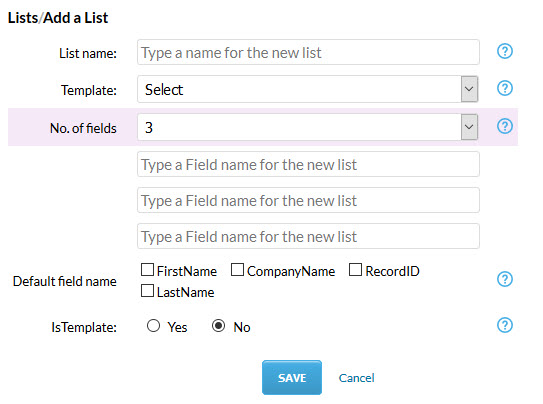 Reports
Quite a few changes here, starting with the main Reports page. The buttons for Broadcast and Transactional messages have been moved up as the titles for each section, and Broadcast sending shows a selectable timeframe pie chart for sending metrics.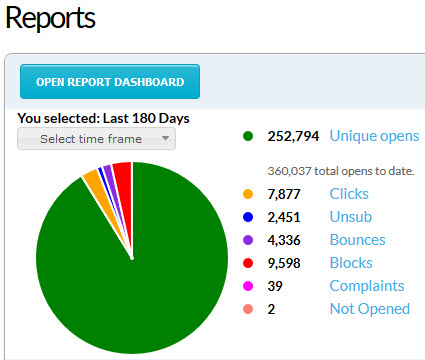 Inbox reports have been moved to a separate page to make room for your current usage stats.


Delivery is important to us, and hopefully you too, so that's why we're showing SpamAssassin spam scores up front in the Broadcast messages grid display (and it's still available under campaign details).

Other reporting enhancements include ordering of transactional messages by their message ID instead of by date, and better details about blocks.
Check it out at qa-app.jangomail.com. We're planning on releasing the new features into production on September 23rd.