Do you want to upload your lists? JangoMail will do that for you with just a couple clicks. Our all-new upload tool will auto-assign fields or you can define the fields yourself. And the best part? We don't charge for list storage of any size.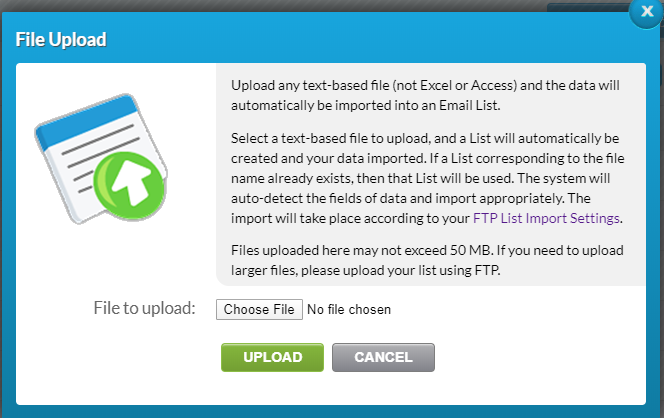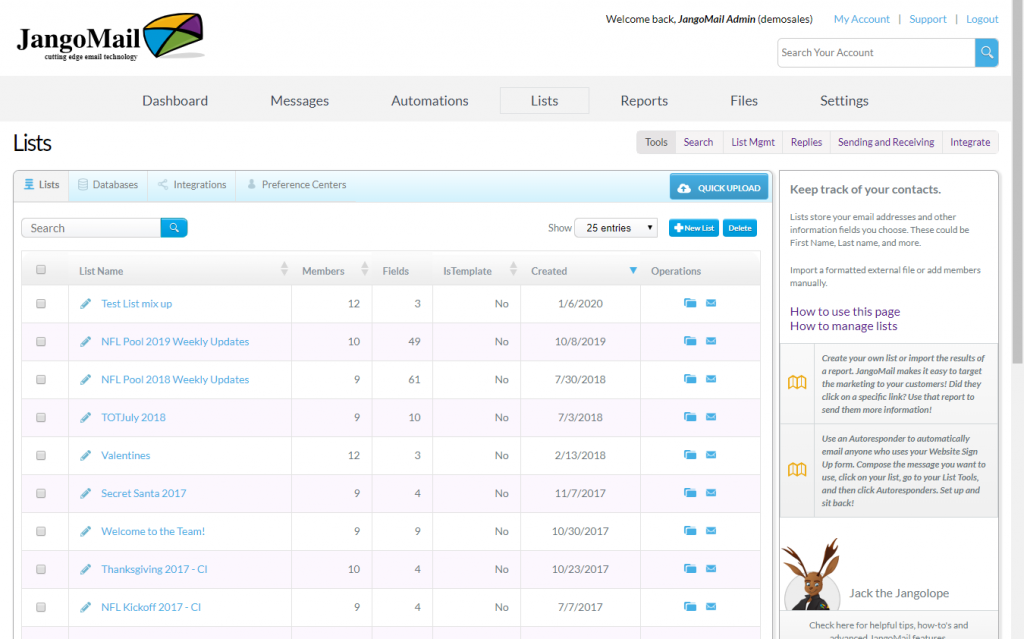 All your lists are shown in one place for your review and use. No need to go searching for your lists.
Do you want to connect to your database instead? JangoMail can do that. Use our Database Connection Tool to query directly from your database.